Do you dream of creating your own herbal recipe book? One that's full of effective, original, well-balanced formulas inspired by your unique herbal journey and expertise, and the needs of the people for whom they are intended? Our herbal recipe book would be something environmentally friendly, maybe a wax canvas-bound cover and handwritten interior, with oil stains on the pages and pressed flowers tucked into the spine. Part recipe book, part diary, part scrapbook – it would smell of the garden and be bursting with tried-and-true herbal recipes.
Crafting your own herbal formulations is a beautiful way to develop and share your herbal legacy – a tome of time-tested formulas that your family and clients will treasure for years to come. It's also how you can start creating personalized formulas based on unique wants, needs, and energetics.  If you're ready to progress from following other peoples' herbal formulations to developing your own, then you will not want to miss our brand new offering, the Mastering Herbal Formulation Course.
For thousands of years, herbalists have combined plants to create multi-herb formulas for everything from grief to infection, and the practice continues to this day. But how do we know which herbs are best combined in a formula? What makes a good formula effective? And how do we know if an herb is best used in a tea or tincture? There are so many questions on the minds of herbalists when learning how to combine herbs! You not only need to understand the properties of herbs, you also need a foundational understanding of phytochemistry, solubility, and herbal interactions. And it all starts with asking the right questions to get at just what you need to know to create an effective personalized preparation. This course will walk you through all of these skills and more! BY THE END OF THIS COURSE, YOU WILL …
Have a comprehensive understanding of herbal properties and a vast materia medica from which to draw when formulating
Know how to combine herbs for a variety of herbal preparations
Have an understanding of key chemistry concepts that are relevant to herbal formulation
Know how to create energetically balanced formulas
Know the best ways to extract phytochemicals from different plants
Know how to choose the best menstruum for optimum extraction depending on use
Know which herbs and constituents should not be combined in formulation
Be inspired to use your intuition when combining herbs
Be familiar with different formulation approaches and frameworks
Be equipped with the knowledge to create safe, well-balanced, and effective herbal formulations!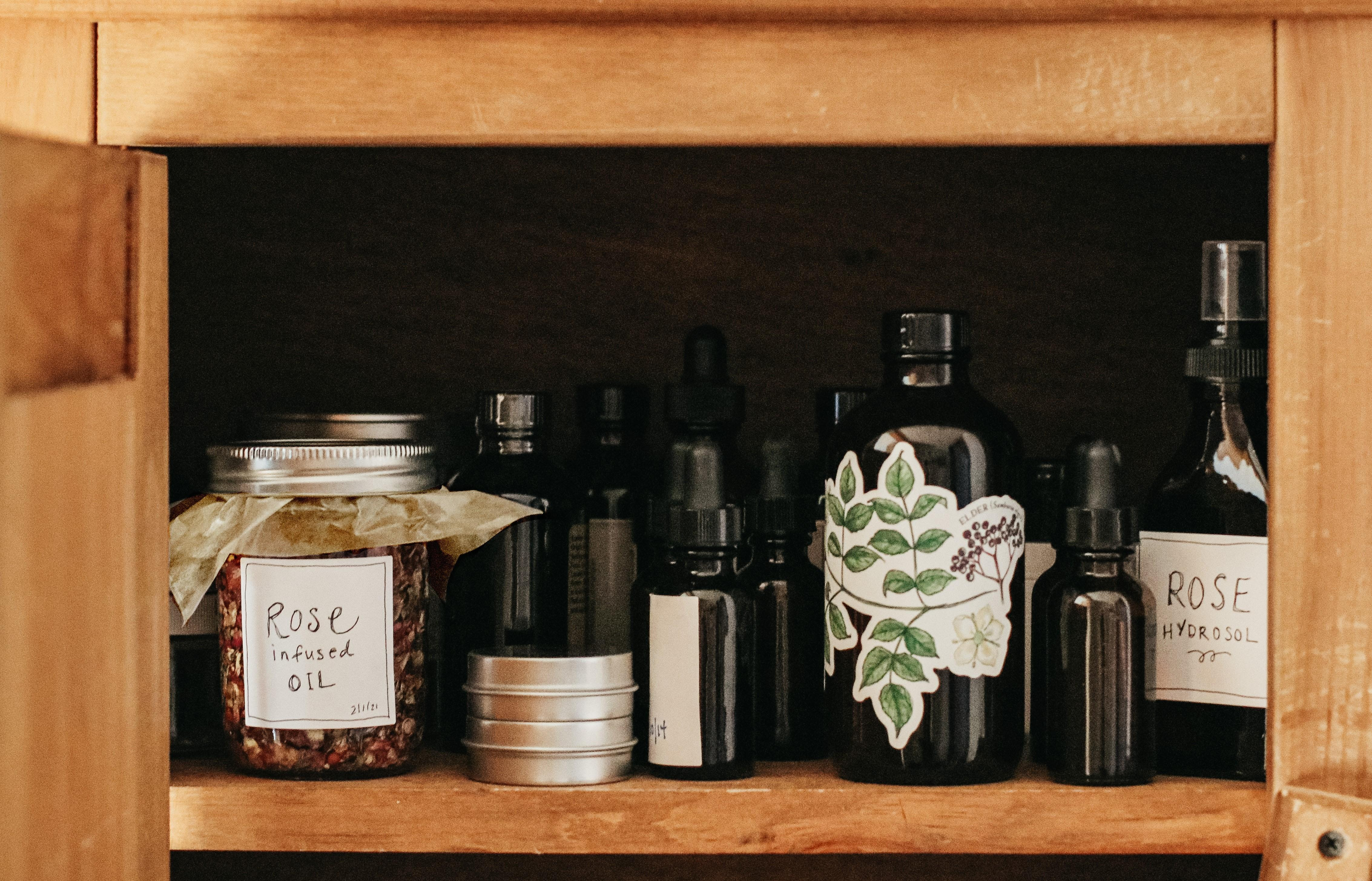 There is artful beauty and science to crafting herbal formulations, and anyone can learn how to develop effective multi-herb recipes with some practice and study! Let us coach you through the craft in our new thoughtfully designed and sure-to-be popular Mastering Herbal Formulation Course! Choose to enroll in the online course by itself or upgrade your registration with our gorgeous (and practical!) Formulary Notebook and Worksheet Set! For a short time, we're welcoming you to be first in class with $50 off tuition!